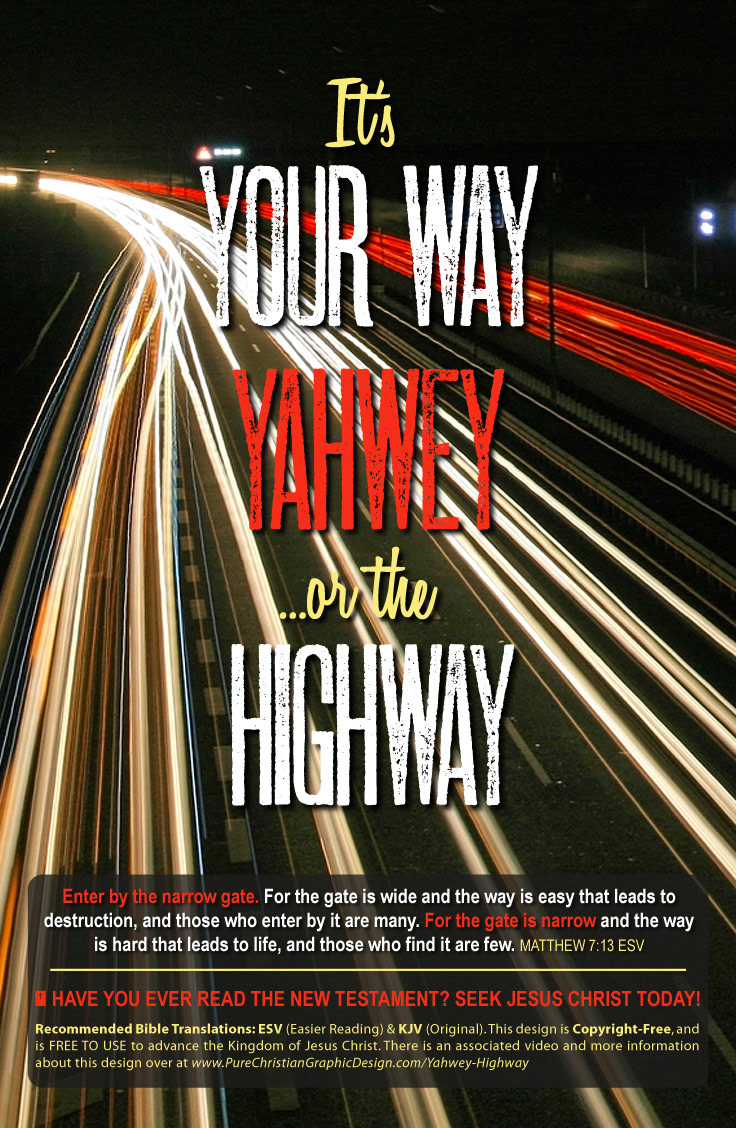 I think the meaning of this design, what I now coin "social poster", is quite obvious. However, it may be a surprise to some that the God of the Holy Bible is not simply called 'God'. His name is Yahweh (or YHWH)…
What's this design really all about?
Simply put "It's Your Way, Yahweh or the Highway" is another variation of "My Way or the Highway", although I've turned this on it's head, and included the name of out Lord right in the middle. I can't quite remember when I thought about the design, but I give Glory to my Lord Jesus Christ for all the design work I do, and believe that the Lord Jesus does indeed 'drop designs on me', so to speak!
Watch the 'explanation video':